Making the move from disposables...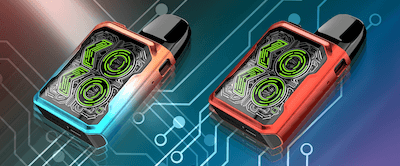 Why moving from a disposable vape to a kit is the way to go!!

Despite the higher initial cost of the kits they will last so much longer than disposables as you can recharge them, refill them where and when you want with liquid which can be found easily. The cost of disposables can get out of hand very quickly within 2-3 days your already buying another 2/3 why not go for a kit as you will only need to purchase coils if needed and liquid when needed.

Although the initial price is definitely a factor, to consider identifying the overall value for both types of vapes can be the deciding element for vapers.

Cost-effectiveness can be an important factor when deciding whether to go for a pod kit or disposables. Disposables are cheaper but don't last as long.

Disposables are cheaper to get started and guarantee a satisfying vaping experience while they last. However, they don't last as long. Currently, the maximum number of puffs you can get per kit is around 600, so ideal for up to a couple days at a time, after that, you simply discard the kit and crack open a new one. When purchasing a disposable vape pen you have a one-off cost for the device and don't need to buy any other accessories. Vape kits can start as little as £20 Some pod kits are very cheap, but may not have the functions or satisfaction a more expensive pod kit may have.Which is why it's always best to start off on something low and work your way up because you need to see if it's right for you!!

Recommended starter bundle - Uwell Caliburn KoKo Kit & 3 10ml Bar Salts.