What Are the Different Types of Vaping Devices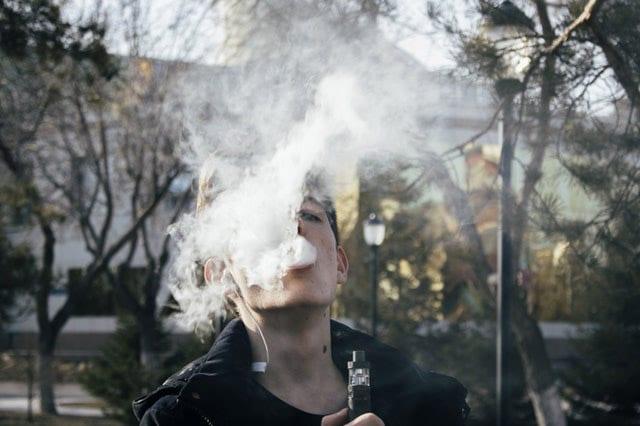 Vaping is a rising trend that more and more people are trying. As a matter of fact, data by the market research group Euromonitor reveals that the numbers of vaping device users have been increasing tremendously. From 7 million in 2011, the number of vape users rose exponentially to 35 million in 2016. The research predicts this to continue in the years to come and approximates that the number of adult vape users will reach almost 55 million by 2021. The United States, Japan, and the United Kingdom are among the top 3 countries in the list of the biggest spenders when it comes to vaping. This is a stark contrast to the report of the World Health Organization (WHO) about a slow and steady decline in the number of people who smoke tobacco or cigarettes.
This Is Why More People Are Vaping
Vaping is purported to be a safer alternative to smoking cigarettes. Public Health England has confirmed this health claim and even recommended that e-cigarettes be given as a prescription for adults who want to quit smoking for good. Aside from the health aspect, vaping has also become a more popular choice over smoking because it doesn't bother or endanger other people with second-hand smoke, it smells and tastes better, and there are so many stylish vaping devices to choose from.
Different Types of Vaping Devices
Here are some of the different types of vaping devices available in the market today.
Electronic Cigarette or Cigarette-Style Vaping Device
Otherwise called eCig or minis, this type of vaping device is designed to look and feel like a traditional cigarette. It is available in disposable and rechargeable form. Sometimes eCigs are sold in a pack just like the real ones. It frequently appeals to long-time cigarette users who want to give up smoking. The familiar appearance gives them the same comfort minus the harmful effects on their health.
Vape Pens
Short for vaporizer pen, this vaping device is slim and sleek. Vape pens come in a wide array of sizes, designs, colours and functionalitiesl. They also come in disposable and rechargeable form but have stronger battery life compared to the older versions of the eCig. They can come pre-filled with vaping oils or liquids, also known as e-juice, which range from cool menthol to a delicious MilkShake Range. See our selection of E-liquids. Vape pens come with different parts, such as a clearomiser, glass tank, battery, sensor, cartridge and charger. Depending on your needs or vaping preference, you can also customise your vaping experience with many accessories. There are vape bands, replacement coils and various charging options, from USB to ones you can use in the car.
Mechanical Modified Nicotine Delivery Systems (MODs)
Vape MODs can give you a whole new level of vaping experience. They can be bulkier, heavier and more heavy duty. They can perform complex customisations. For example, a vape MOD can deliver your e-liquid with a more potent flavour. They are rechargeable and have a significantly longer battery life. If you are seriously looking into vaping as a form of recreation and want to work your way up into becoming an expert vaper, investing in a complete MOD kit would be a brilliant idea. Are you ready to explore the world of vaping? Purchase our bestselling vaping products. The Vape Escape carries an extensive collection of vaping devices, tools, e-liquids, and accessories. To speak with one of our friendly team members, call us on 01443 223167 or send us an email at info@thevapeescape.co.uk.